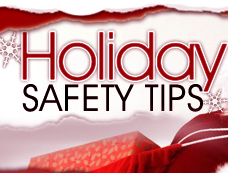 Social Media Safety for the Holidays
Social media is a great way to stay in touch with friends and family from all over the world, but privacy settings only go so far to limit what people can see and learn about you.  Although this is not a new topic, we just want to remind our friends and families and guests to please be careful with the information that you share on your social networks.
According to AAA, over 46 million Americans will be traveling over this holiday season.  Don't make your home a target for break-ins by sharing details about your travel plans on your social networks, as your family and friends might not be the only ones watching.  Avoid accepting friend requests and connections from people you don't know, and make sure your privacy settings are set correctly for your security.
If you are leaving town, boost your home security by letting friends and neighbors know where you will be and ask them to keep an eye out on your house.  Make arrangements for someone to pick up your mail while you are away or ask the post office to hold delivery for the time that you are expecting to be away.  Prevent easy entry to your home by making sure all your doors are locked and your windows are secured.  If you are traveling with your smartphone, make sure you disable "geotags" on the applications you use so that information about your real-time location doesn't get shared publicly.
Holidays are special times to be with friends and family, and photos are a great way to record and preserve those memories of time together – but we suggest you wait until you get home to post those pictures!
Your Friends at Fieldstone Farm Resort wish you all a Happy and Safe Holiday Season!