The Erie Canal Trail offers History and More
When completed (anticipated in 2017 – perhaps on the bicentennial of the groundbreaking in Rome, NY), the Erie Canalway trail will provide a 365 mile trail that runs alongside the Erie Canal connecting Buffalo to Albany.  A great resource for those who would like to bike all or parts of the trail is available through Traillink.com .  According to the NY Natural Heritage, about 75% of the trail is currently completed and is safe for all ages for hiking, biking and cross-country skiing during the winter months.  
Our site at Fieldstone Farm Resort is just a short drive away from the 14 mile Rome to Utica section of trail as well as part of the 86 mile Mohawk Hudson Bikeway from Little Falls to Albany. If you prefer a more relaxing trip 'on the water', you can enjoy a 90 minute  trip with Erie Canal Cruises in Herkimer, NY.  Travel through lock 18, operating with equipment that is still functional at 100 years old and enjoy the spectacular scenery of New York's beautiful Mohawk Valley.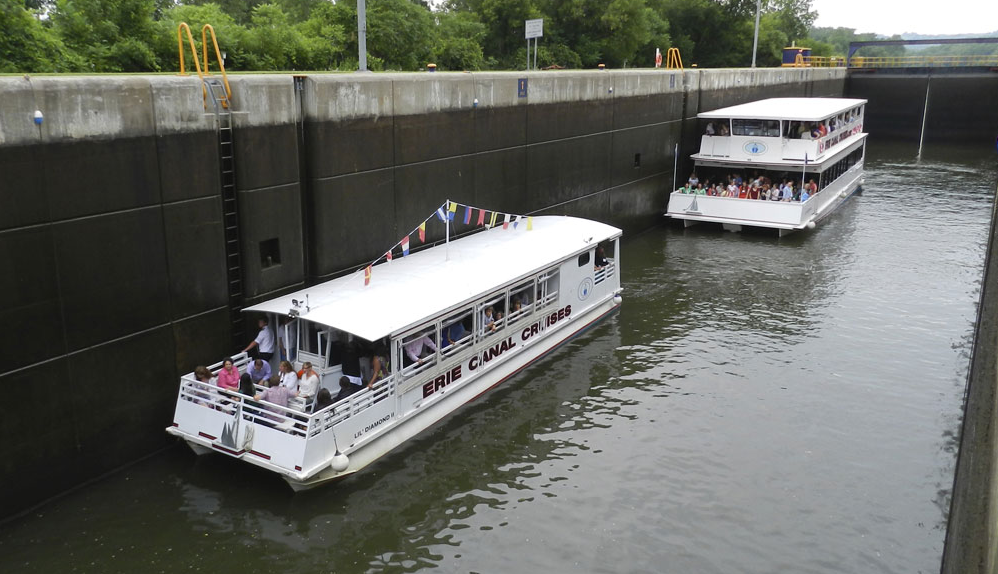 The website at Parks and Trails New York offers a host of information about attractions within each region, along with events that might be scheduled in the area during your trip and information about some of the recent visitors on the trail.  The Erie Canalway National Heritage Corrider  website, is also a wonderful resource, rich with history, facts, events, and other resources about the Erie Canal.