Cooperstown's Winter Carnival celebrates its 49th year
…and will be held during this coming weekend, from Feb, 5th through 7th.  The event offers a fun schedule of events and activities throughout the weekend.  A special fireworks display is held as part of the event kickoffs on Friday evening.  
The event is a celebration to help break up the 'winter doldrums' and get local residents and visitors out and about for fun events that take place throughout the Cooperstown area.  The event was first held in 1967 and drew about 6,000 participants and spectators.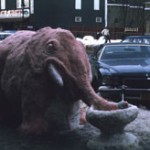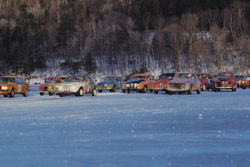 Events and activities include: special food events and menus; ice skating; contests; races; talent performances; fireworks;  bowling; movies; musical entertainment; games; ghost tours; snow sculptures; a quilt show; snow tubing; a dog show; children's disco; wine tastings; painting workshops; lip syncs and dancing; snowman contest; geocaching; sled races and more.  
For a complete schedule of events and to vote for your favorite entries, visit the Cooperstown Winter Carnival website at http://www.cooperstownwintercarnival.com/.  
Images from Cooperstown Winter Carnival.