Mid-August already – really?  It seems we were just at the beginning of our busy season and now the summer is winding down.  We will be moving into fall (one of our favorite seasons here in the Cooperstown area) and enjoy the changing of the season to cooler weather and brilliant foliage – about a month away.
Summers in our area are wonderful, with days never really getting too hot (with the exception of maybe a week in late July or early August) and evenings that are perfectly cool and comfortable. The season is always busy as all of our local attractions are in full swing, taking best advantage of the weather and the summer audience.  From barbecues and picnics and fresh blueberries, to operas and induction ceremonies, water fun, fishing and nights out with friends, it is a season that is fully enjoyed by all.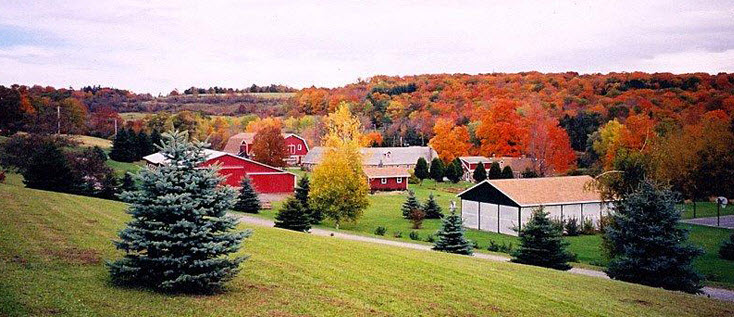 As much as we love the summers, we also have a special appreciation for our fall season.  The cooler weather with kids back in school brings a more relaxed schedule full of fall fairs and festivals that focus on the harvest and allow us to appreciate the full bounty of what our area has to offer.  If you are planning for a fall trip, we would love to count you among our guests!  Give us a call today, toll free, at 888-353-3276.