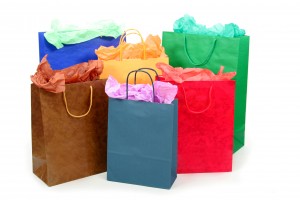 Cooperstown is a village that is obviously known for baseball, and while there are a number of specialty baseball stores that line the downtown Main Street area, there are also some wonderful unique retailers that provide boutique style shopping for those one-of-a-kind purchases and gifts.  Some of these gems are in the village, others just a short drive away.
For beautiful and fun gifts for families and kids of all ages, Riverwood Gifts is  located on Cooperstown's Main Street:  They also offer a beautiful line of Brighton products including jewelry, handbags, and accessories.
Tin Bin Alley is another shop right on Main Street where you can explore Americana style merchandise along with a full custom candy shop.  If you get a chance to stop in here, definitely try the fudge!
Boutique clothing is available at Ellworth and Sill, a Main Street store for women. They carry everything from swimwear to pajamas along with beautiful and fun accessories.
Not far from Main Street, the New York State Historical Association offers beautiful gift shops at both it's Farmers' Museum and Fenimore Art Museum locations, just out of town on the west side of Otsego Lake.  The Farmers' Museum Shop features  merchandise based on the history and culture of New York State and rural America. Handcrafted items produced by their highly skilled staff and local artisans are featured.   The Fenimore Art Museum Shop includes special merchandise and elegant jewelry from regional artists, Native American works of art, books and gifts related to fine art, folk art and the history of New York State.
Heading out of the Village into Fly Creek, no visit is complete without a stop at the Fly Creek Cider Mill – the sampling capital of the Cooperstown area.  "The Mill Store Marketplace is the heart of activity with sampling of over 40 specialty food products, many made right at the Mill. Daily tastings include apple salsa, zesty salad dressings, hot sauces, preserves, aged cheddar cheese and Mill-made fudge. From the Farm Winery you can taste Hard Ciders and Apple Wines, another feature of the New York cider making tradition.
Finally, just a short drive out on Route 80 in West Burlington you will find the Owl and Moon Gift Shop – an eclectic little shop located in a rural setting, carrying an array of delightful gifts for your home, garden – and you!
Enjoy shopping in the region and don't forget the antique shops!  (But that's an entirely different post…)