Although Winter is hardly a bustling season in our area compared to Spring/Summer/Fall, there are some good standby activities that help our residents get through the colder winter months with a smile. In some cases these activities are sponsored and fully funded by some of our area's main attractions.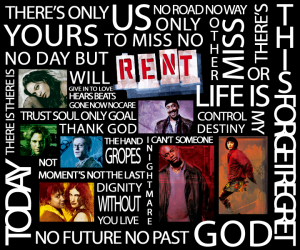 One of these is the Cabin Fever Film Series – a different film each Friday evening for six weeks. This is a real treat for those in our area where the nearest movie theater is between a 40-40 minute drive. This year, screenings include a great mix of classics and newer films – surely at least one to appeal to everyone. The full lineup is below:
(PAST) Friday, January 8, 2016 – Zeffirelli's "Romeo & Juliet" at the Fenimore Art Museum Auditorium, 7pm
Friday, January 15, 2016 – "Rent" at the Fenimore Art Museum Auditorium, 7pm
Friday, January 22, 2016 – Sweeny Todd: "The Demon Barber of Fleet Street" at the Fenimore Art Museum Auditorium, 7pm
Friday, January 29, 2016 – "The Way We Were" at the Fenimore Art Museum Auditorium, 7pm
Friday, February 5, 2016 – "Rudy" at the National Baseball Hall of Fame Grandstand Theater, 7pm with a 6:30pm artifact spotlight to preview some of the items in the Hall of Fame collection
Friday, February 12, 2016 – "Minions" at the National Baseball Hall of Fame Grandstand Theater , 7pm with a 6pm Minion-themed party for children (and their parents)
The film screenings are free and open to the public, through sponsorship from Fenimore Art Museum, the National Baseball Hall of Fame and Museum and The Glimmerglass Festival. Doors open at 6:30 p.m., and patrons should use the main entrances at both locations. Refreshments will be available for purchase, with proceeds benefiting the local food bank.
---
Another mainstay for our outdoor enthusiasts is Snowtubing at Glimmerglass State Park. Of course we have to have some snow on the ground for these to run (but really, we're not complaining about not having snow).
Snowtubing runs each weekend (Saturdays and Sundays) from 11:00 a.m. – 4:00 p.m. through February 28th at the Park (*weather permitting*). The cost is reasonable for families at $5 per person with tubes provided for use during your stay (only the park tubes provided are permitted). There is no admission charge to enter the park.
Children under 13 years of age must be accompanied by an adult. Children ages 2 and under may ride at no charge with an adult that has purchased a ticket. This will be on approval of the Tubing Hill Supervisor and will be based on the hill speed conditions for safety reasons. There is a warming room with concession stand next to the hill.
---
For Opera Fans, The Foothills Performing Arts Center in Oneonta presents The Metropolitan Opera's Live in HD Series of global simulcast transmissions, with performances of Les Pecheurs De Perles (Bizet) on January 16 at 12:55 and Turandot (Puccini) on January 30 at 12:55. Tickets are $20/Adults, $10/Students and $18/Seniors. They also offer a season pass for all six performances through April 30 to include reserved table seats. Lunch and beverages are available for purchase prior to and during intermission for each show.
---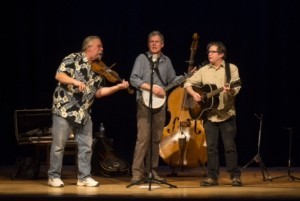 Other musical events this month include performances by some of the most popular bands and musicians in the County – performed at the "Museums Rock" Concerts (Saturday, January 23 – Penny Knight – 7pm and Saturday, January 30 – Bourbon & Branch – 7pm) at the Fenimore Art Museum for $10 per person (ages 13 and up) as well as The Canal Street String Band performing on Saturday, January 30 at the Otesaga Resort Hotel at 7:30pm. Ticket prices range from $8 to $20.