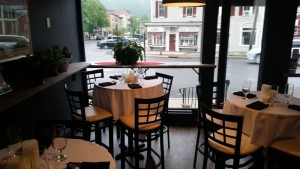 The Cooperstown Area has been successfully expanding opportunities for your palate! There are a number of new restaurants on Main Street open this summer that offer a wonderful selection of food options year round.
Some of the new ones include:
Mt. Fuji (Japanese) – This one is brand new, so information is hard to find about their Cooperstown location, but their base location in Oneonta provides great sushi and hibachi.  We are looking forward to checking out the restaurant in Cooperstown soon.
Cantina de Salsa (Mexican) – The old favorite, Alex and Ika's, closed this May as the owners decided to reconfigure the business and bring Mexican to Main Street.  The reviews locally so far have been outstanding!
Mel's at 22 (American) – This new American fare restaurant has had a great crowd right from the start with their opening this past Spring.  It appears pretty fancy from the outside, but the atmosphere is casual, the food is wonderful and the price point is perfect.
Food Truck Cooperstown (Eclectic) – Now open on Main Street, the Food Truck Cooperstown gives take out food a whole new meaning.  "Featuring many of the eclectic and tempting treats you would expect to find on food truck menus across the country.  Food Truck is all about trying new things."  Their menu changes weekly and they offer online ordering for pick up through their website.