When Disney World opened in Orlando in the early 1970's, there was a ride called 20,000 Leagues Under the Sea (it was removed permanently from the park in the 1990's).  You boarded the Nautilus as a visitor and enjoyed a mock submarine ride around the ocean depths, visiting underwater caverns, volcano's, polar ice caps and an abyss along with views of sea life from each region.  Today, only about 50 years later, the world's underwater tourism market is becoming a reality – not through submarine rides, but through hotels and resorts that highlight their underwater features.
Below is an excerpt from an article from the NY Daily News that looks at this new tourism concept.   Pretty exciting!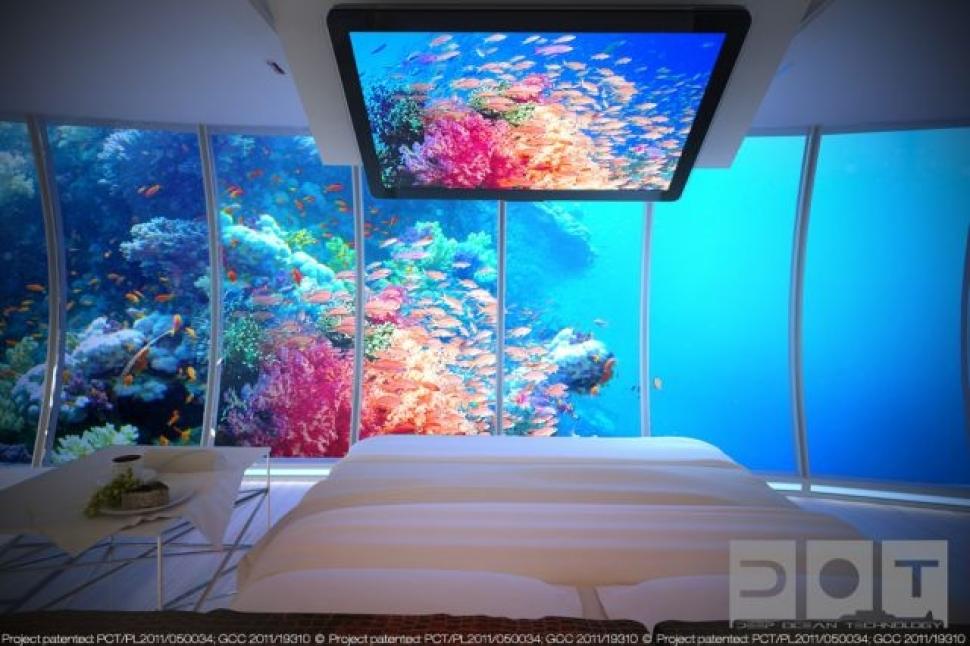 Sojourns and site-seeing under the sea

Interest in underwater tourism is also growing and within 10 years will become a full-fledged market, the report suggests.

Polish company Deep Water Technology, for instance, has already designed a futuristic-looking luxury hotel made up of spaceship-like discs, built partially underwater to offer guests views of their marine surroundings.

Specs for the Water Discus Hotel, which are planned for Dubai and the Maldives, call for an underwater deck built up to 10 meter below the surface for aquarium-like views of the sea floor.

Look for the same underwater concept to be applied to spas, gardens and pools, the report says.

Between the two emerging types of travel — space and underwater — however, Skyscanner CEO Gareth Williams said he's betting that underwater tourism will become more mainstream given the prohibitive costs of commercial space travel.

"I suspect that mass underwater exploration and tourism will develop with greater pace than mass space tourism, and I suspect you would get more from it, because there is more to see down there than in space."

"The Future of Travel 2024" was written by a team of 56 editors, researchers and futurologists around the world.

For the full report, visit http://skyscanner2024.com/.